CAFÉ NUANCES
25 rue Danielle Casanova, 75001, PARIS
--
22 rue du Vieux Colombier, 75006 PARIS
--
10 rue de la Tremoille, 75008 PARIS

Mon - Fri: 8:00 AM - 6PM
Sat - Sun: 9:00 AM - 6PM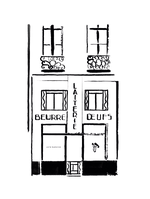 Born in Paris
The brand-new coffee roaster Café Nuances is rewriting the rules for artisanal coffee, making a name for itself in an unexpected milieu. Brothers Charles and Raphaël Corrot adore coffee and wanted to elevate it via a singular design. They have given this magnificent bean a contemporary vision. In a delicate natural cotton pouch, the coffee becomes a gift—to keep for yourself, but also one that's a pleasure to offer to others.
THE ESPRESSO BAR
More than a shop, Café Nuances offers a true getaway. It's an eye-catching spot, between Art Deco and creative design. It's a sensory haven: with a musical background that changes throughout the day, it's a stimulating auditory experience. The sense of smell is captivated by the aromas of the exceptional coffees. And the taste buds are enchanted, on site, by the selection of drinks concocted by the team of baristas.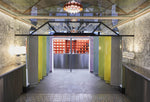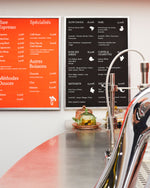 FIVE UNIQUE COFFEES
The coffee beans imported by Café Nuances from well-known producers at above market prices are acquired according to fair-trade practices. They arrive green and are roasted in Paris, according to a process that specifically targets their unique characteristics to achieve a pure and genuine tasting experience. Each specialty has exceptional aromas and clean flavors. Café Nuances choreographs the process, in which subtlety, a delicate touch and strength come together in a masterful balance. Indeed, the company's name comes from the various experiences that occur when tasting a coffee with character. From the initial approach to the actual tasting, everything has been conceived with an eye to detail so that purchasing coffee becomes a multi-sensorial pleasure.